Group Homes
We have developed and structured our homes to offer both a safe and comfortable environment, and to ensure our members have access to a premier lifestyle in the community.
Home Care
Our team is trained to support you in your home environment and community so, that services you receive make sense, are periodically inspected, and are above standards.
GUILD CARE GROUP OFFERS GROUP HOMES
THAT FOCUS ON INDIVIDUALS WHO REQUIRE:
Nursing supportive services
Wheelchair accessible with adaptive bathroom facilities
Homes offering staff who are fluent in American Sign Language
Homes for the younger adult
We understand that our members require various degrees of medical and personal attention. We know that in addition to these needs, they deserve an enriched quality of life that makes everyday life enjoyable.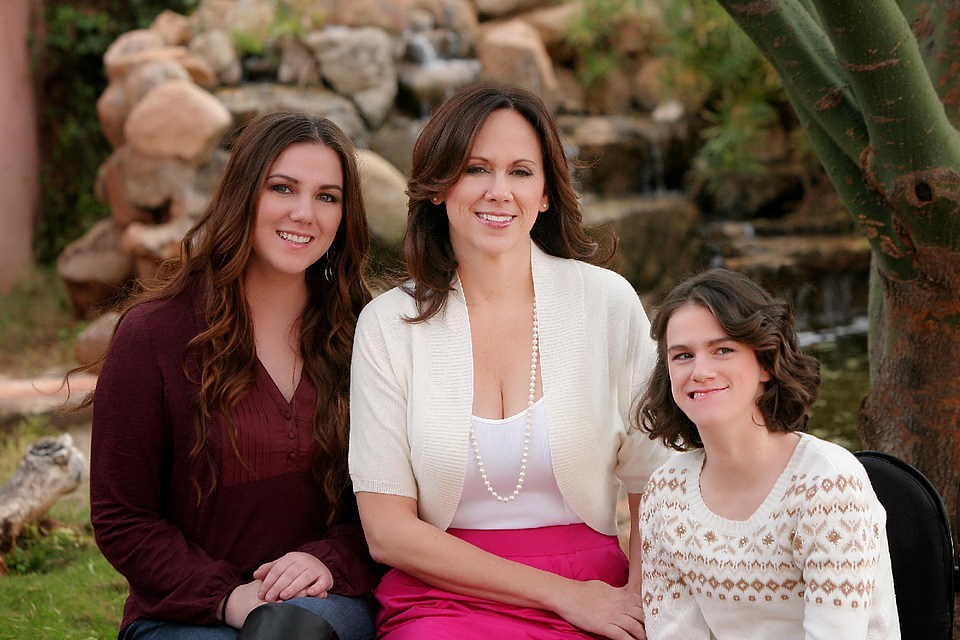 FREQUENTLY ASKED QUESTIONS
Are there any caregiver positions open at any Guild Care Group facility?
Guild Care Group (GCG) is always looking to add to its caregiver staff. GCG owns and operates group homes for people who have a developmental disability and has a Home and Community Based Services program, always looking for good people who love to help others. Please refer to the CONTACT PAGE for more information.
I have a "police record" will this stop me from seeking work at GCG?
GCG is an Arizona funded Qualified Vendor, and must submit applicant information for fingerprint and background clearance. The application process has clearance and background check steps which may disqualify you, or allow you to proceed. While a major offense will prohibit your employment, a minor one, such as a speeding ticket may not disqualify you, if it meets the State of Arizona fingerprint and background check requirements.
Do you provide group homes for both male, female, and co-ed members?
While GCG DOES NOT have co-ed group homes at the moment, it does provide group homes that support male or female members, only. GCG has an all-female group home in Paradise Valley, and an all-male group home in Mesa. An all-female group home is in the works for Scottsdale.
What type of members does GCG support?
GCG serves people who have a developmental disability with an emphasis on those with behavioral issues. It also provides homes for those whose physical disability restricts them to a wheelchair.
What is the first step for gaining admission as a member to a GCG group home?
We encourage you to read the entire content of our website, and reach out to us using our Contact PAGE, so that we can have a Question and Answer session, which will provide you the way ahead for admission to a GCG home.
How long does it take to be admitted to a GCG group home?
It depends on the member's current living arrangement, health status, and legal guardianship, not to mention the financial status, and overall personal and professional situation. Historically, GCG has seen the admission process take anywhere from a few weeks to two or three months, depending on group home availability, member personal and professional status, and Division of Developmental Disabilities (DDD) arrangement with the member. We encourage you to fill out our contact page and schedule a phone interview.
Are your caregivers cleared, certified, and trained to provide care for a member?
GCG takes great care to recruit, clear, certify, and onboard a caregiver. Guild Care Training (GCT) was specifically established to train and certify our caregivers to high standards. Our Administrator trains and certifies our staff in the following areas: First Aid, CPR, Prevention & Support, and Article 9. These courses are mandated by the State of Arizona (DDD), and each caregiver must take these courses and receive certification before they can interact with our members. In addition, we hold weekly training sessions in each of our group homes, to ensure our caregivers continue learning and acquiring knowledge in different areas of how to operationally, and administratively work with our members.
What out-of-pocket expenses can I expect for my family member admitted to a GCG group home?
It depends on your specific family circumstance. If your family member receives assistance from State of Arizona, or any federal agency then these state and/or national organizations provide funding for medical, mental, living, and subsistence requirements. If your family member does not receive any state or federal assistance then expenses are personally incurred by you.
Does GCG provide any transportation for members?
All GCG group homes have a dedicated vehicle for transportation.
Do you provide support for the elderly and those living at home?
The GCG Home and Community Based Services (HCBS) program focuses on providing Attendant Care and Respite Care for those who choose to remain at home and interact within their own community. Whether a member lives in our group home or chooses to remain in their own personal residence or to live with a family member, GCG will provide the support needed for an improved quality of life for you and your family member.
Do you provide transportation for members under your HCBS program?
While our group homes each have a dedicated vehicle, GCG is unable to provide a dedicated transportation system to members who reside at home. However, our HCBS Manager will work with the member receiving HCBS support to ensure transportation (e.g. public transportation) is arranged.
Do I have a choice between male or female caregivers for my family member?
GCG will provide a male or female caregiver for your member, be it in a group home, or under the aegis of the HCBS program. Our goal is to ensure your member is satisfied, safe, and happy receiving care and support.
I live outside Arizona, but my family who needs support is in Arizona, what do I do?
GCG will ALWAYS work to find solutions to difficult family circumstances or problems. Please read our entire website to become familiar with our organization, and take a few minutes to fill out our CONTACT PAGE, so we can schedule a phone interview.
Am I able to talk to a family member receiving support from you, to see if they are happy with GCG?
GCG welcomes your interest, once you complete learning about us, take a few minutes to fill out our CONTACT PAGE and we will schedule a family member to reach out to you, or for you to meet them at their convenience, in order to learn about their experience with GCG.
Can I schedule date and time to look at a GCG group home?
GCG welcomes your interest, once you complete learning about us, take a few minutes to fill out our CONTACT PAGE, and we will schedule a date and time for you to visit one of our homes, so you can see first-hand what makes us different than the rest. The scheduled date and time will give us time to ensure our members and their privacy is NOT affected. We will schedule date and time suitable for everyone, so as to not inconvenience you, members, staff, and families we support.
WE ARE LOOKING FOR CAREGIVERS!
We are always looking for good qualified Direct Care Staff to work in our group homes.
Best candidates will have resume, references, and credentials which show experience and a clean driving record.